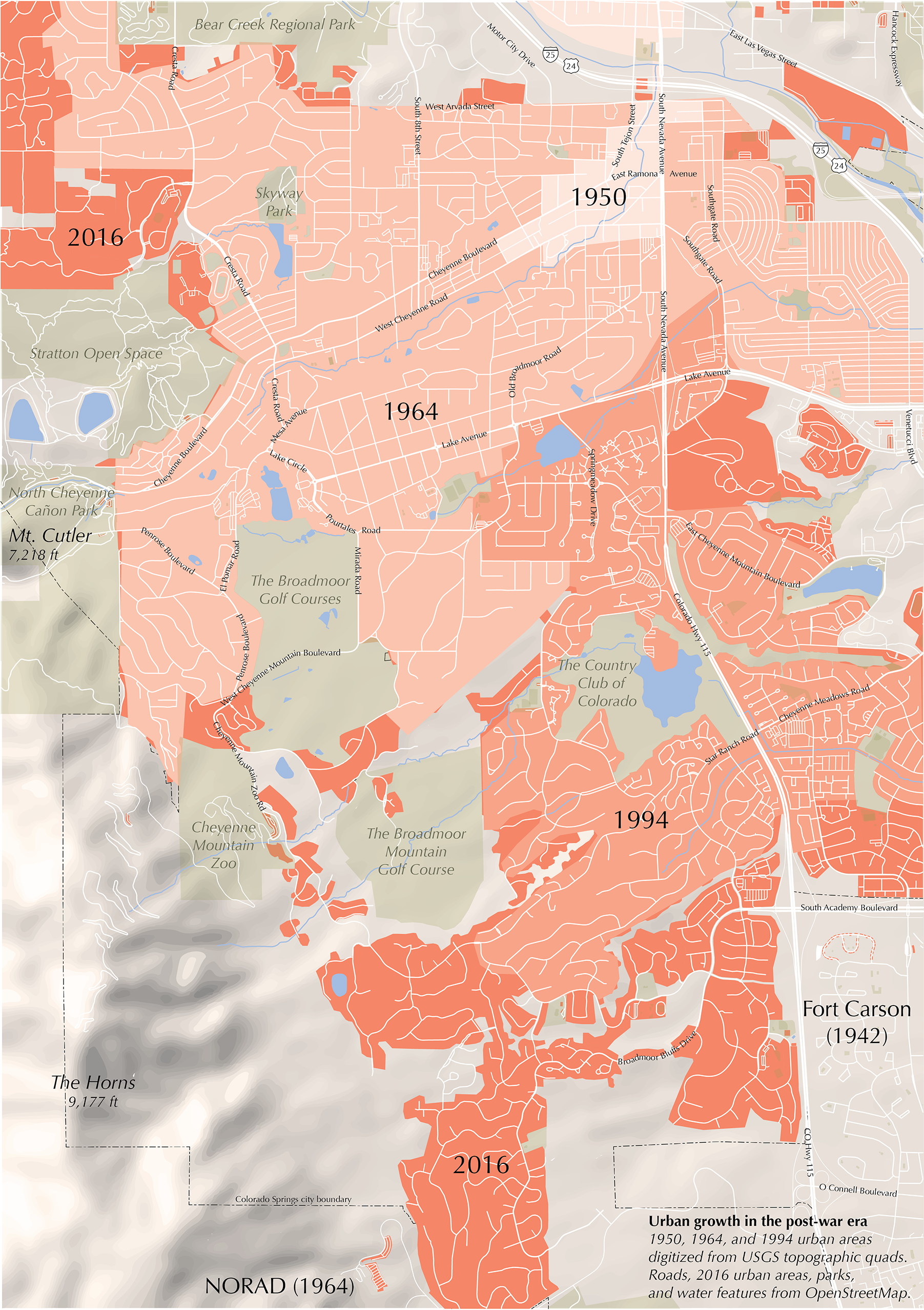 2016. Adobe Illustrator/Avenza MAPublisher artwork. Compiled using QGIS.
In the months leading up to the 2016 meeting of the North American Cartographic Information Society (NACIS) in Colorado Springs, I was honored with my first invitation to participate in the annual Cartoquilt, a more recent NACIS tradition. It involves taking a map of the place where the meeting is being held, dividing that map into a "quilt" of squares or rectangles, and assigning each section to a different cartographer. Many NACIS luminaries have participated in years past, so I was pretty excited to contribute.
The section chosen for me happened to include the northern edge of NORAD, the North American Aerospace Defense Command, established in the mid-20th century. This led me to think about post-war suburbanization in the United States generally, and how Cold War efforts may have shaped local development in Colorado Springs in particular. I acquired historic USGS topographic maps for the area and used these to portray the expansion of Colorado Springs to the south and west, towards the foothills of the Rockies. I chose Optima, a safe, middle-road, and probably overused typeface designed in 1950 by Hermann Zapf, for its potential visual association with post-war municipal plans and reports.
In 2017, I received an invitation for another go-around with the NACIS Cartoquilt. This time we held our meeting in Montréal, so this was a fun way to learn more about the city's geography.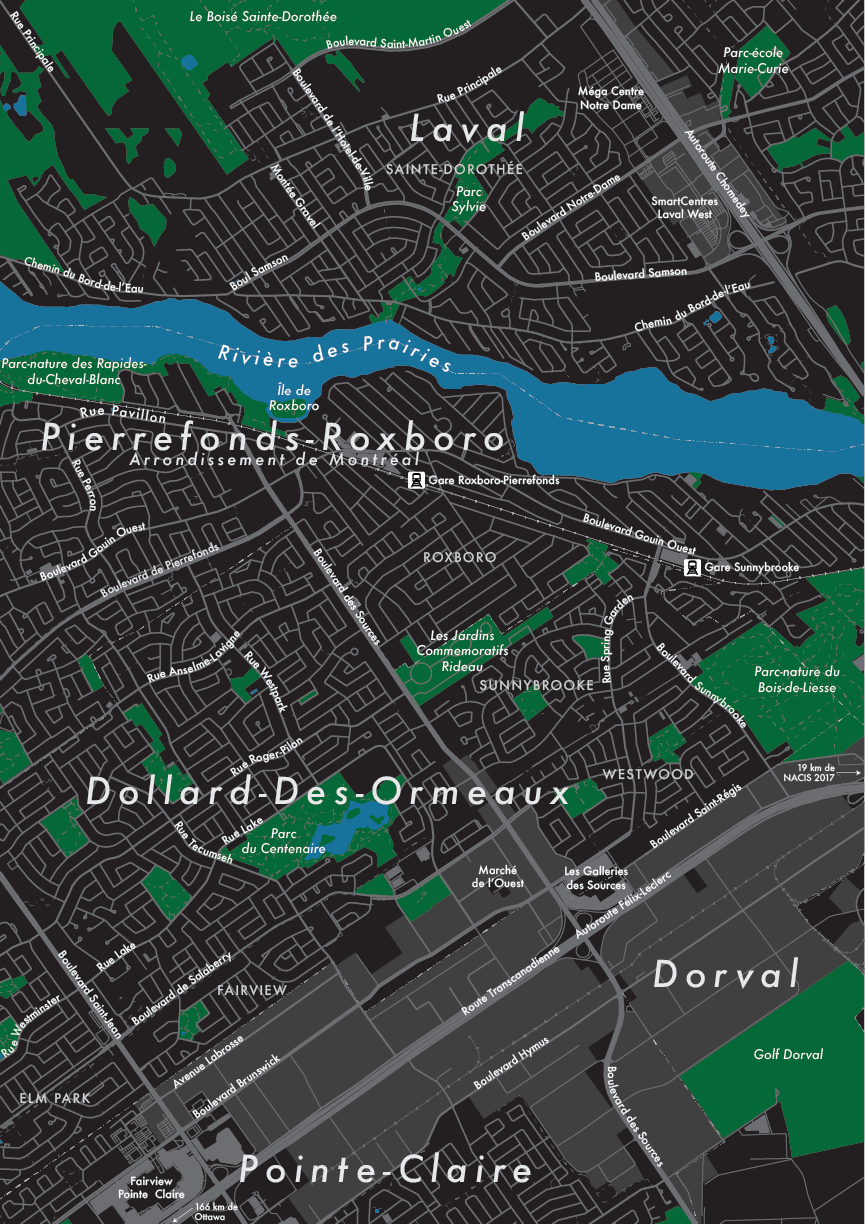 2017. Adobe Illustrator/Avenza MAPublisher artwork. Compiled using QGIS.