Graceland Cemetery Guide and Map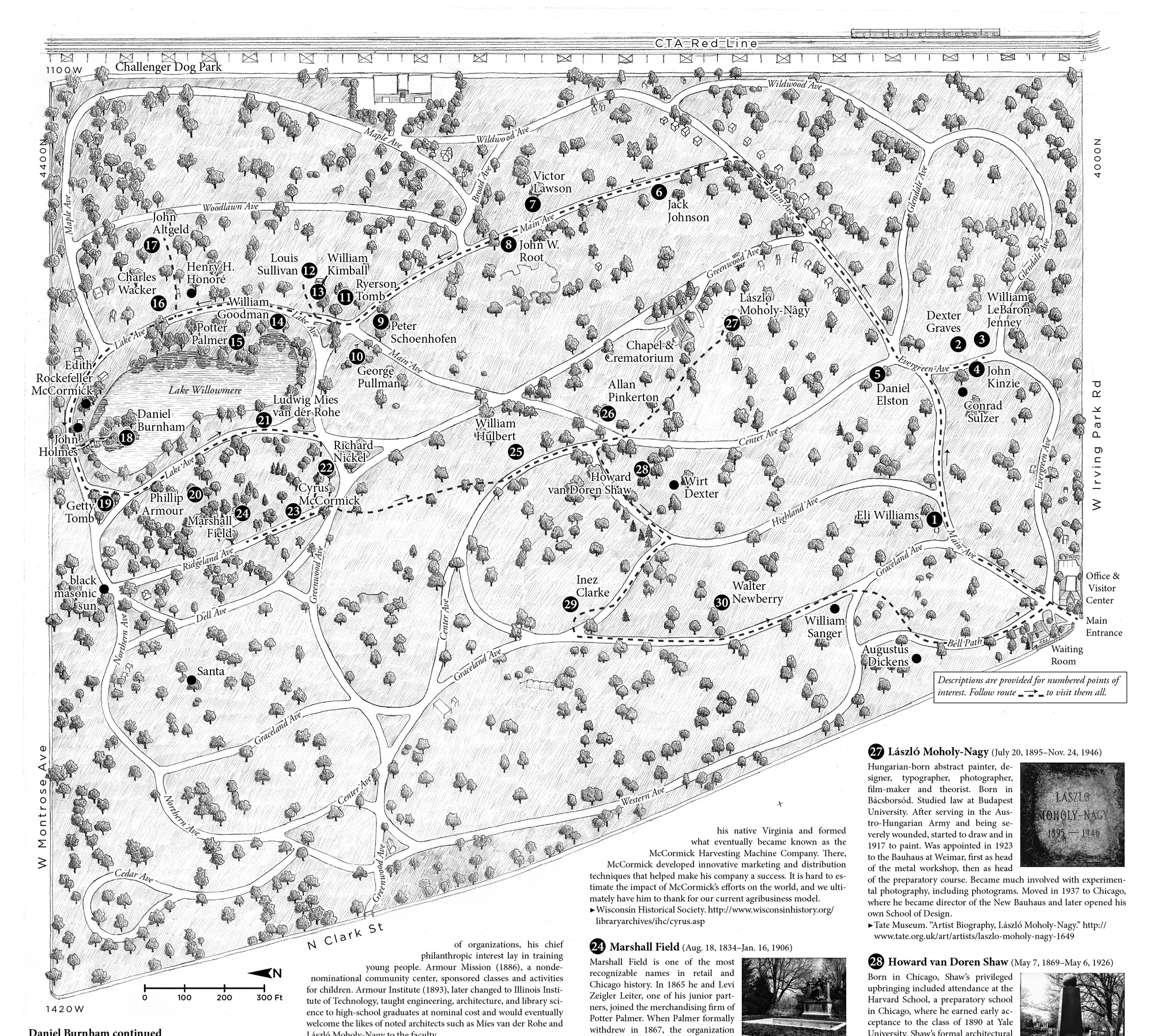 2014. 11" wide by 17" tall unfolded; 5.5" wide by 5.67" tall folded. Comprised of Illustrator artwork and hand-penciled background, scanned and adjusted in Photoshop; layout composed in InDesign. Based on OpenStreetMap data compiled in QGIS.
Developed in close collaboration with Joe Collier, a Chicago-based librarian and photographer who hosts in-depth walking tours of Graceland Cemetery, "the cemetery of architects". This map represents my first attempt at bringing my digital and hand-drawn cartographic techniques into one piece. HD Design and Printing lithographed the initial edition of 1,000 copies available for purchase at Joe Collier's Etsy shop. A subsequent 2-color edition has been published by the Graceland Cemetery trust (7,500 copies are now in circulation) and is available at Graceland Cemetery's visitor center.
The images below simulate the page sequence of the initial edition as the folded map is opened.