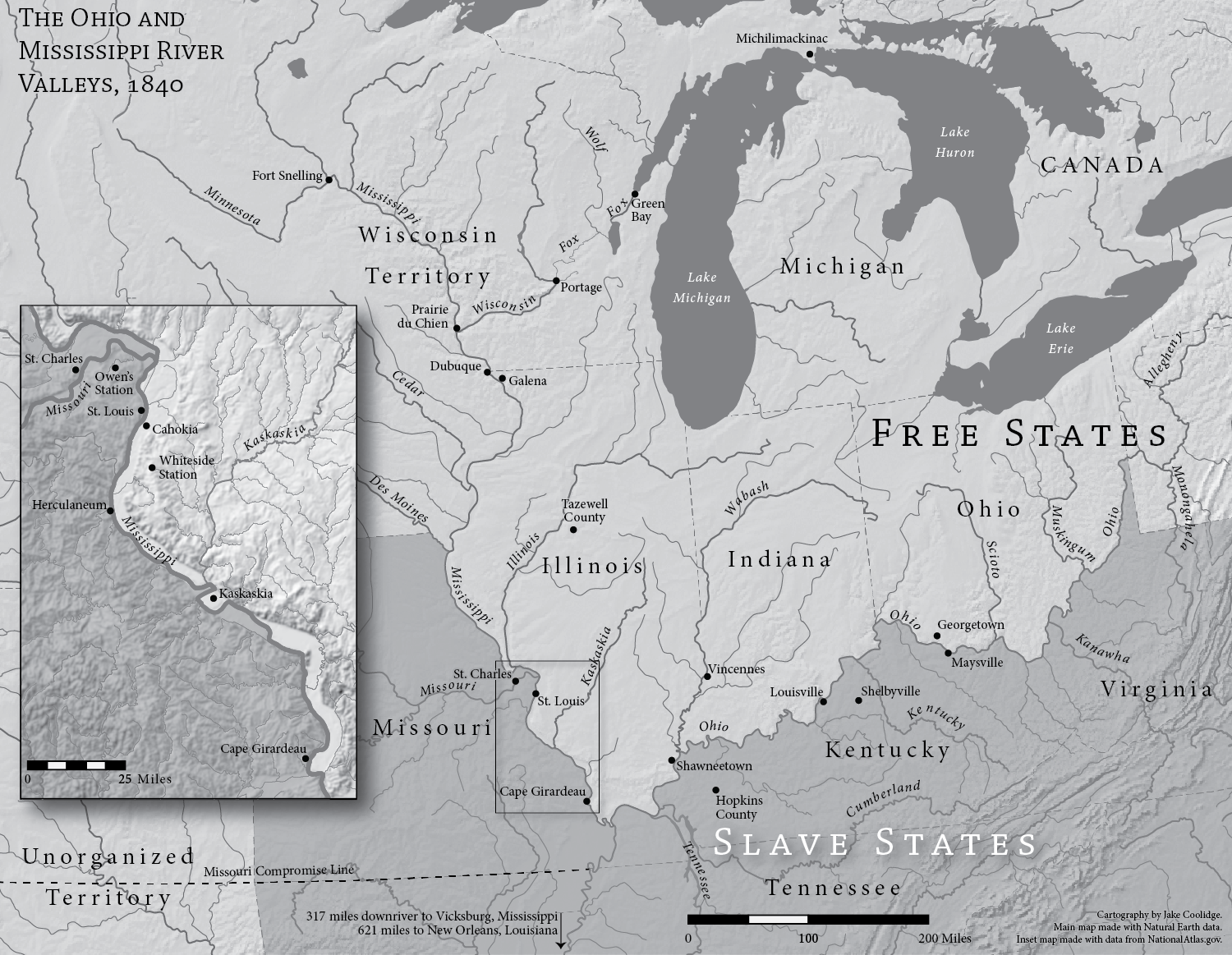 2013. Adobe Illustrator/Avenza MAPublisher artwork, compiled using QGIS.
Lea VanderVelde commissioned this map for her book Redemption Songs, published by the Oxford University Press. Click here to visit OUP's page for the book, which includes information on purchasing a copy. Lea is particularly interested in how rivers facilitated movement in this region during the Antebellum period, and she wanted a map that would indicate for readers specific places mentioned in the book and the rivers and waterways that linked them. The sharp delineations of state boundaries indicate the territorial reach of different laws enacted in the North and the South, but this is merely a backdrop for the lived experiences of persons of color navigating this frontier world at the time—a world, VanderVelde explains, that was much more complex and fraught with hardship and legal ambiguity for persons of color, on both sides of Free/Slave state divide.
The main map was made using data from Natural Earth's 1:10,000,000 scale series. The inset map was made using data from The National Atlas 1:1,000,000 scale series; the course of the Mississippi River has been corrected to be historically accurate.